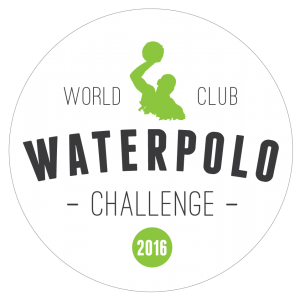 LESS THAN 50 DAYS UNTIL WCWC16!
Casinoin:
The count down is on! We are now less than 50 days away until the 2016 World Club Challenge begins and things are heating up over here in Sydney (literally). A few housekeeping updates below for everyone to have a read over and get you all excited!
Draw: There have been a couple of questions regarding the Junior rules for the 2016 World Club Water Polo Challenge so please read on to have those worries put to rest!
Yes you did read correctly, that the Junior division will be playing Senior rules. Teams will be allowed 13 players in total, with 6 field players and 1 goalkeeper in the water at any one time. We have decided to run the tournament in this way as our visiting international teams have never played 5 a side and also because FINA is having their official rule review in mid December. Without knowing whether the 5 a side rules will stay in play or if the game will completely return to 6 field players, we have decided to make the call and go with what we believe is the better of the two!
30m field, Size 5 balls, and all other normal senior FINA rules!
If you need to amend team lists, please let us know ASAP, thank you!
Ticketing: Ticketing will be available from Friday 11th November via our Website and Facebook pages.
Website: The Website is all updated so head over and check it out and get excited about the up and coming madness.
Sponsorship: There are still some sponsorship opportunities available although we are very close to being full, so if you are keen to join the team then please get in touch!
Don't forget the links!
Check our Website: www.worldclubwaterpolochallenge.com.au
Find us on Facebook: theworldclubwaterpolochallenge2014
Follow us on Instagram: @theworldclubwaterpolochallenge
Thanks again to everyone for being great communicators, we will be in touch soon!!
Suzy Tight & Joseph Kayes